I recently did the Contour's every 20,000 miles clean the goop from the back of the throttle plate, as it causes it to stick closed. Decided to try an oil separator in the PCV line.
Used a Parker 10F11E miniature oil coalescing filter and a couple of 90º barb fittings.
http://pdf.directindustry.com/pdf/pa...67944-_48.html
Spliced it into the PCV line between the PCV valve and the port on the bottom of the intake, right under the throttle body. I figure this will stem at least 99% of the PCV goop transfer, as this is the path the PCV flow takes when the intake is under vacuum. The PCV path is a bit different when the engine is at WOT, but even as much as I enjoy this car, I doubt I'm at WOT even 1% of the time.
PCV plumbing before.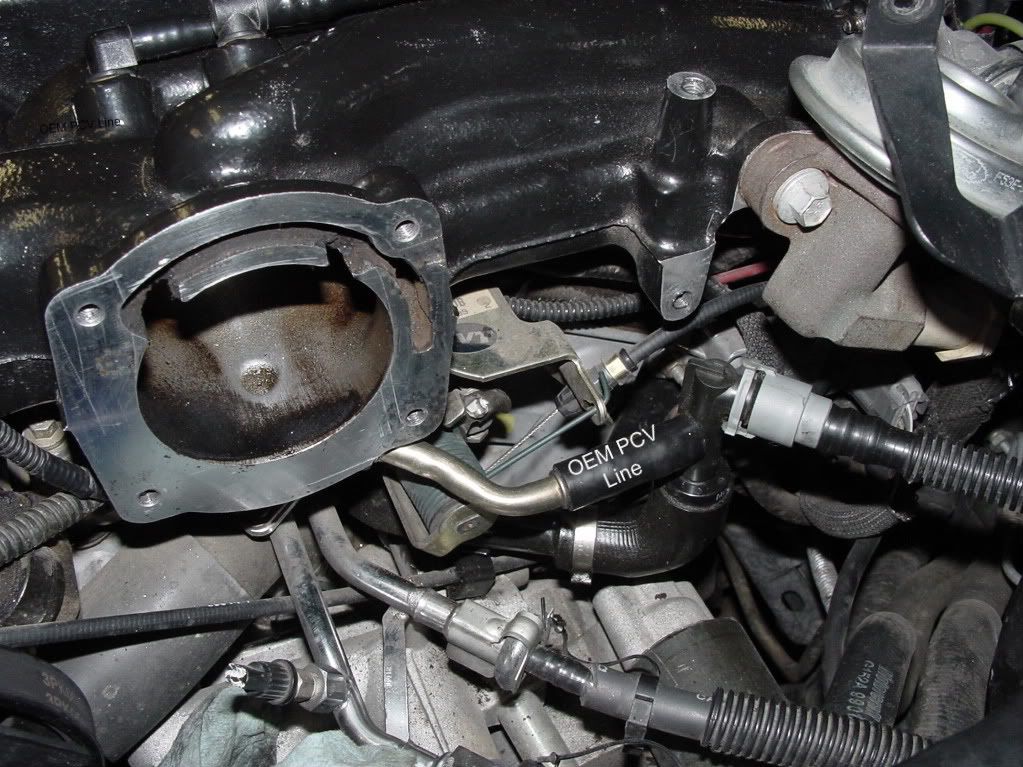 PCV plumbing after.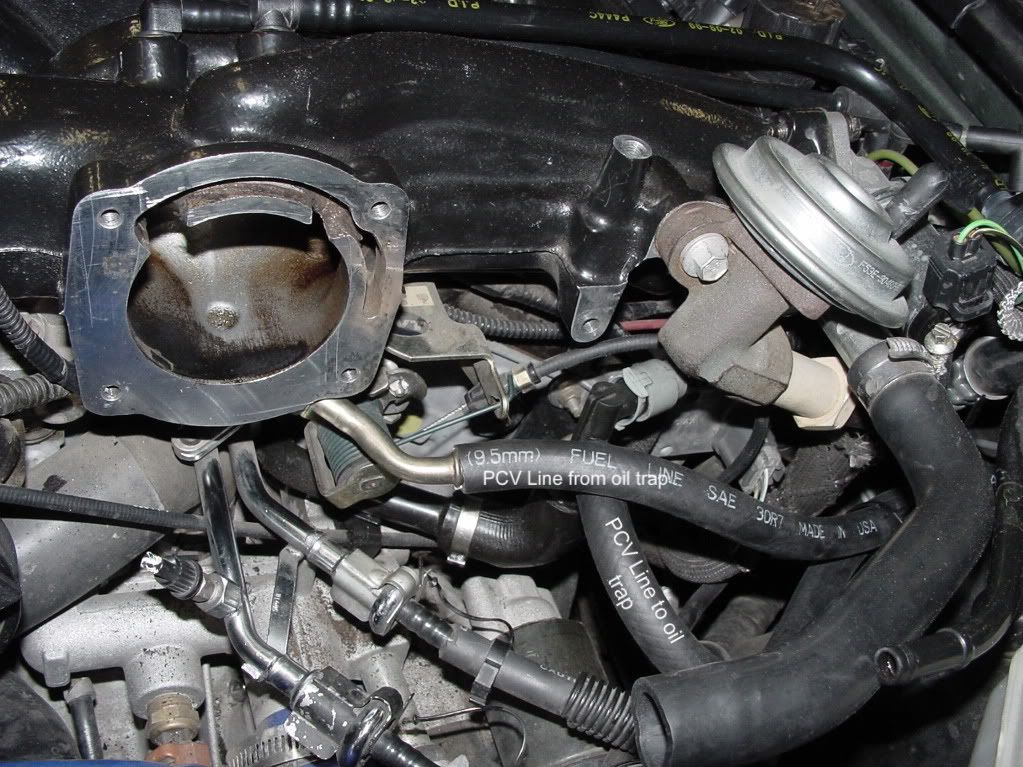 Parker oil separator on cowl, driver's side.
In 3 days of the daily commute, it's already collected a small amount of oil. Now I wish I'd installed it 98,000 miles ago, I pulled off and UIM and the whole interior is just coated with a black, sticky tar-sh*t. The LIM is also a big sticky mess. I'm going to buy an upper and lower gasket set, rip the whole mess off and dump it in the parts washer for awhile. Will pick up some valve cover gaskets and replace those as well to stem some niggling oil leaks.
Now that I have the oil trap, and once I have the intake mess cleaned up, I guess I'll discover how much the EGR contributes to crapping up the intake.
Gary M.