A lot of us seem to have non-functional trunk opening mechanisms by remote. mine hasnt worked for years. so i finally decided to battle it. this writeup is for all contours with remote controls. so if urs doesnt work, try this:
TOOLS
-flathead & phillips screwdriver
-a set of torx wrenches( i dont believe they sell in pieces)
-a sharpie
-some lube
PROCEDURE
1) open trunk & remove the plastic cover that shields the trunk opening mechanism. there are 4 plastic screws on the bottom and 2 flat clips that hold it in place. it should pop right off. u should see this @ this point. refer to pic below.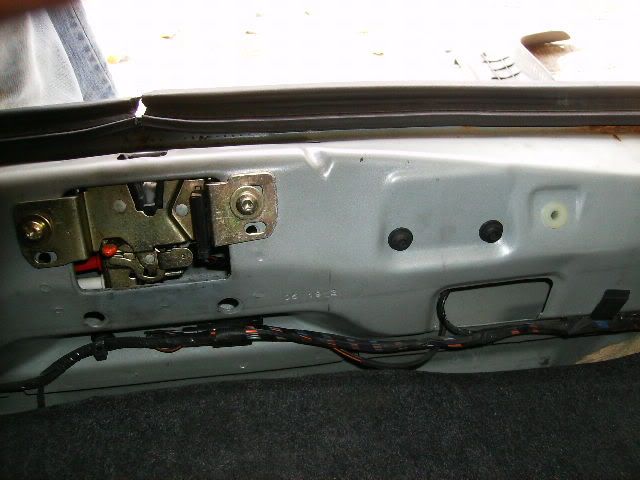 2) using ur sharpie, draw an outline around the mechanism so u'll know the position to bolt it up back. like so...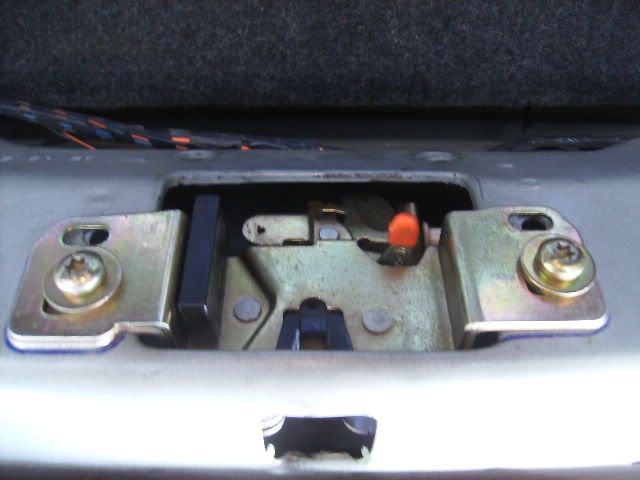 and dont worry about the sharpie marks. it'll never be seen as it'll be covered up by the piece u just took off... obviously:).
3) using whichever of the torx screws that fit, remove the four screws u see in the pic. two black ones on the right, and the two bolting the mechanism down. the same torx wrench undoes them.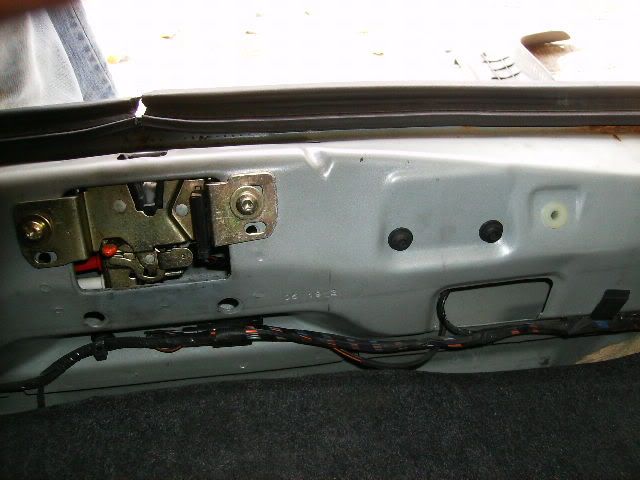 4) u should be able to see the back of the mechanism now.
5) when u remove the two black screws on the right in first picture above, the white actuator should drop. ref to pic below.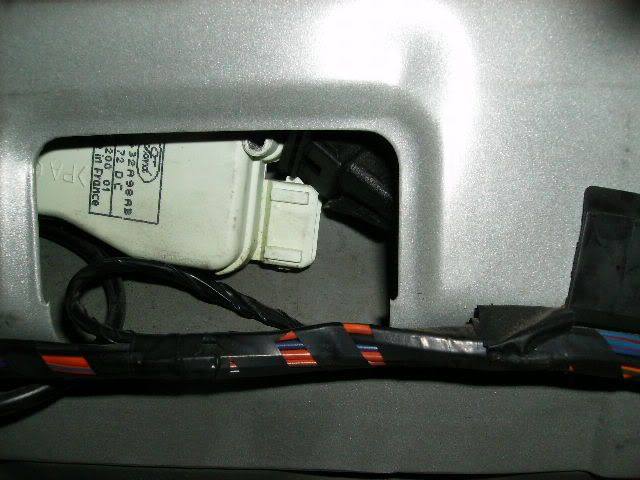 disconnect the wiring harness off of it.
6) pop off the red & white cables. the red one is routed all the way into the cabin floor to the latch by ur foot. the white one goes to the key solenoid. the remote control link is the 6" black metal rod as seen in the pic below. pop off the red & white cables b4 removing the rod! as thats the only way the mechanism can move around to easily remove the rod. pop both cables off by pulling towards you. leave them alone. they'll stay in place.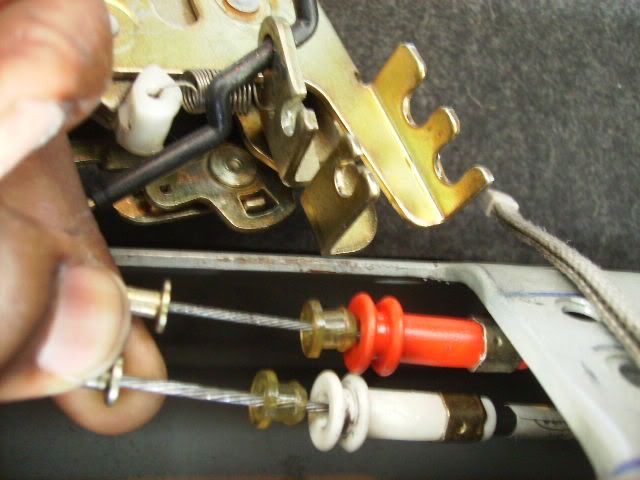 when both cables and rod are off, pull out the white actuator. there's ur culprit. it will still be connected to the rod.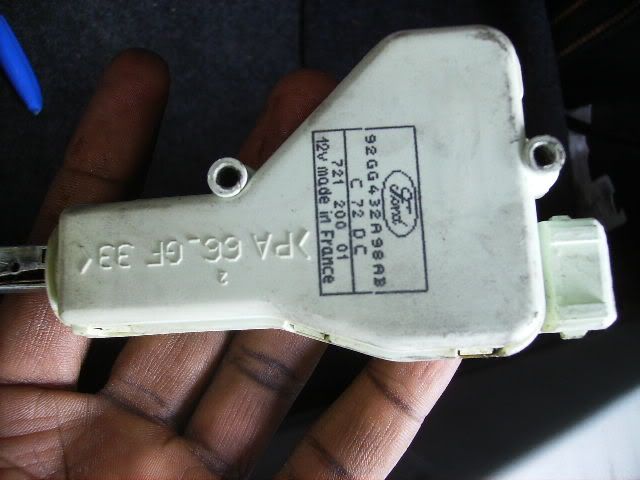 Continues on the next thread. part 2. friggn 10 photo rule.